More than 35,000 Website
Templates in Our Library!
No other firm can provide their clients with so
many great options when it comes to building
high quality & professional-looking websites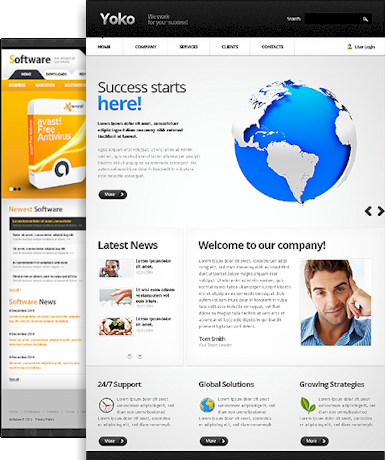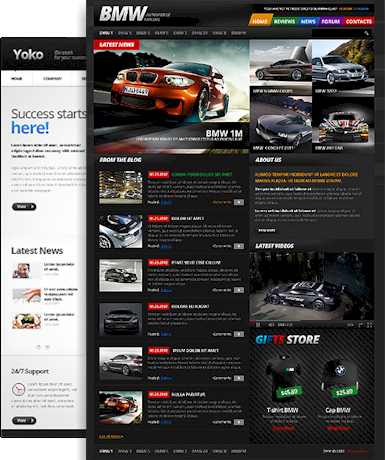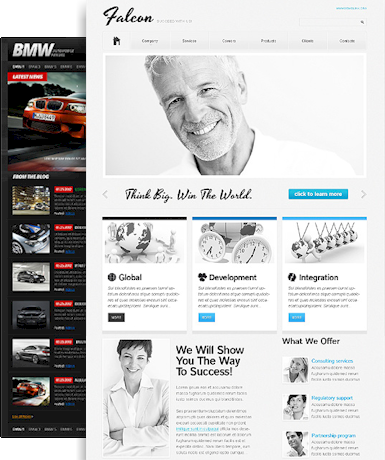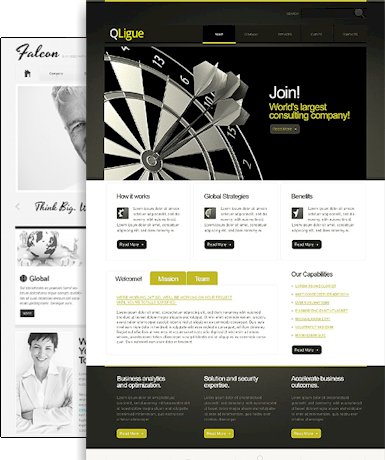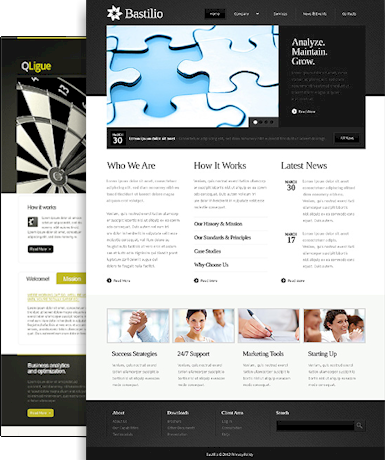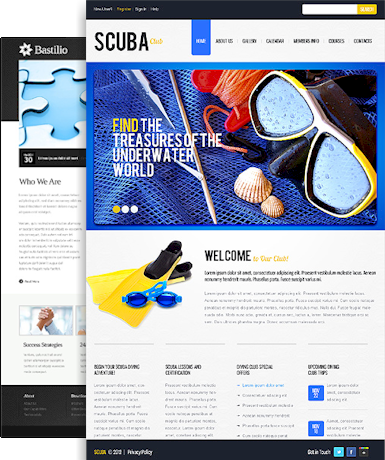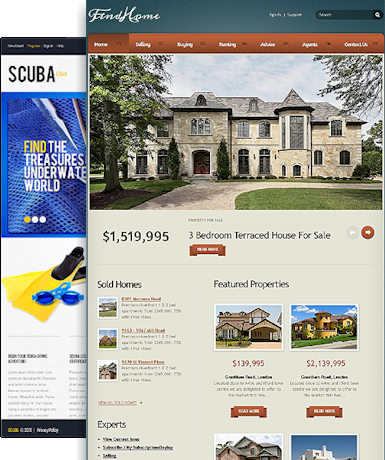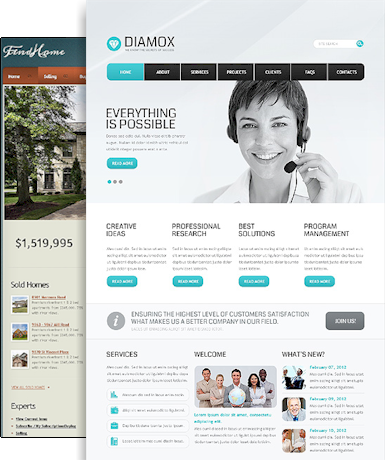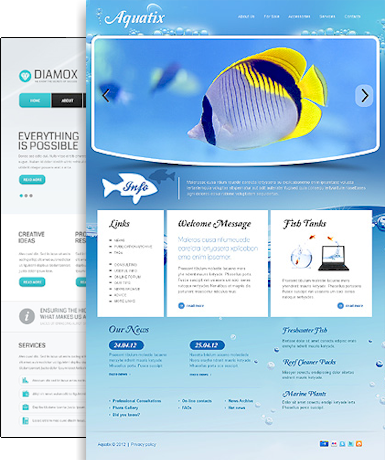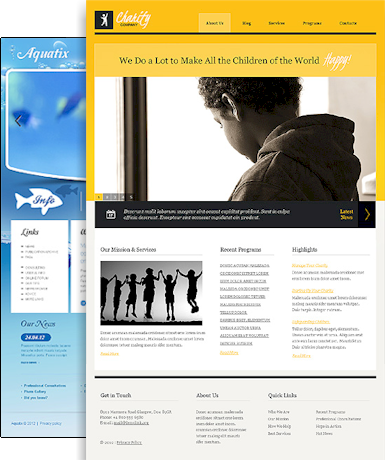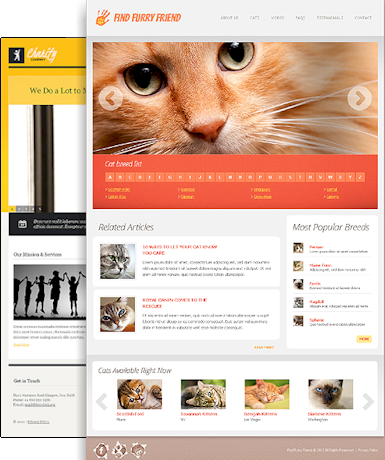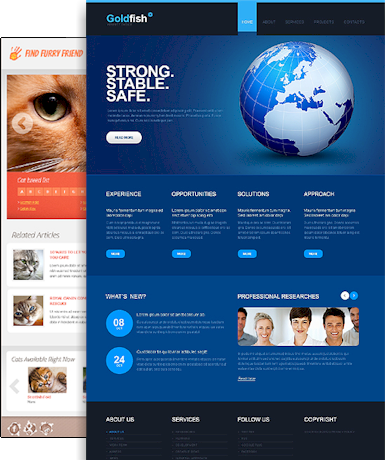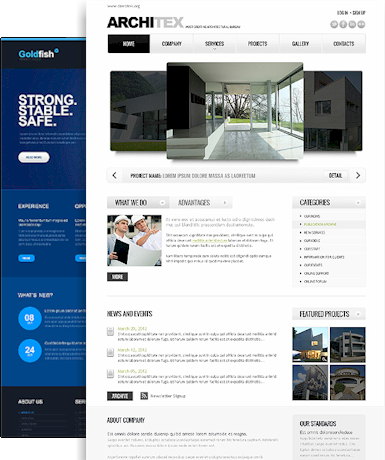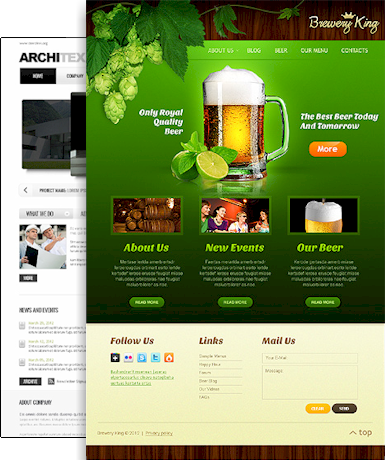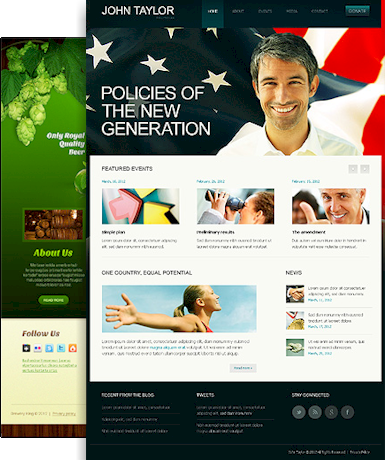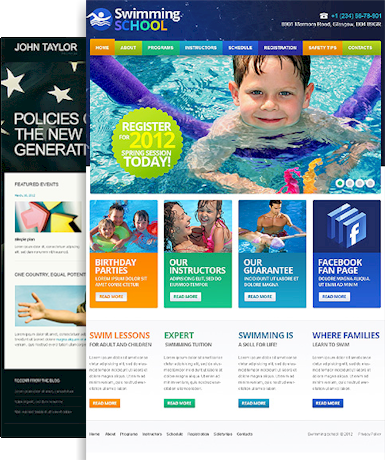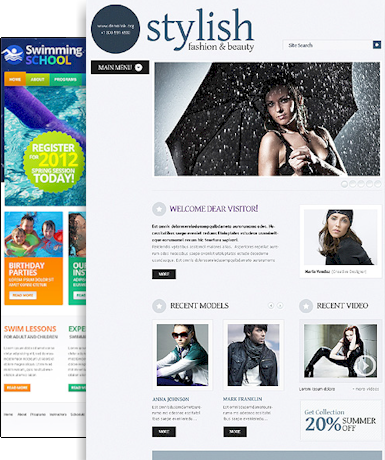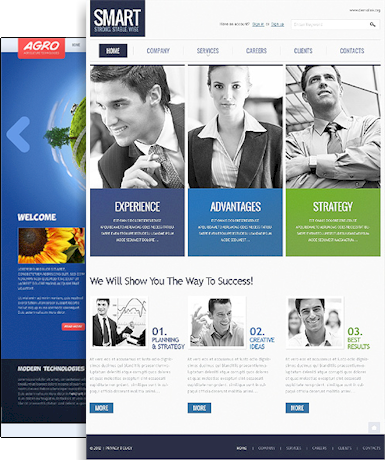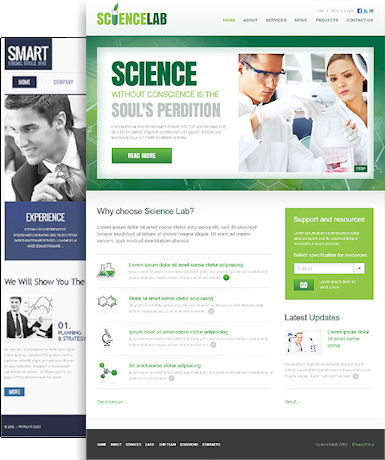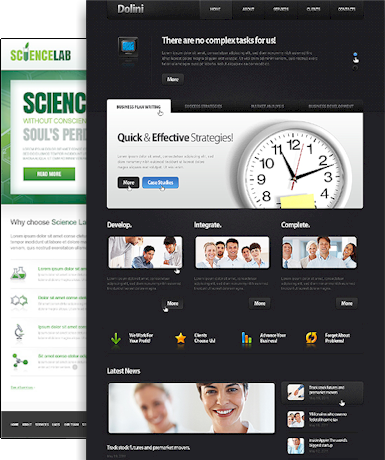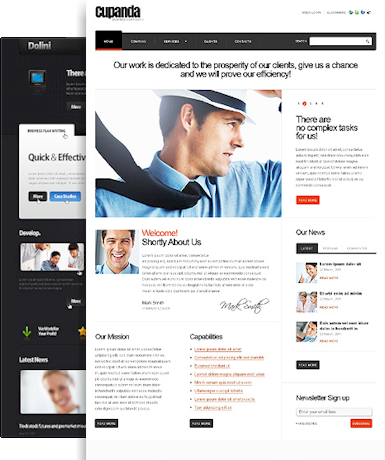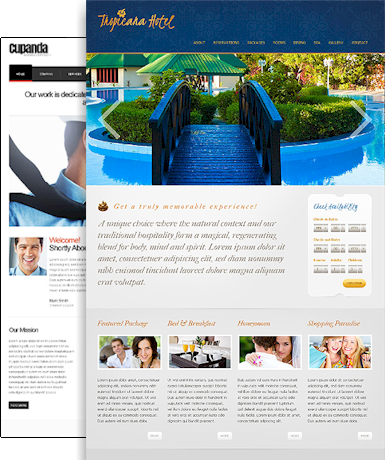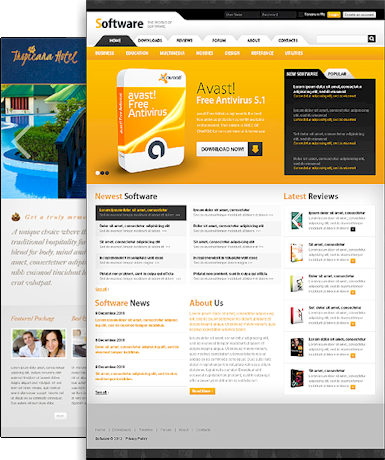 Turnkey Website Designs
Welcome to First Digital - paradise when it comes to not only building great-looking websites but building websites that really meets your business objectives and goals. And to get you started - over the years, we have collected over 35,000 pre-built website designs to assist you with finding that one perfect design that will not only look great, but that will meet all of your online business needs. So, whether you need a simple static website design or a highly functional e-commerce template then we can help you build a great looking website and without spending a fortune elsewhere. Yes, we can provide you with all the resources you need to get started today.
Whatever you need - we're your one-stop shop for all things web.
Our templates are designed with a strong focus on usability and ease of use. In addition, we can easily customize all aspects of your website - from adding your own logo to changing all the colors. Our website designs uses "industry-standard" layouts that are meant to work with a variety of different online websites. All of the hard coding has already been done by us, and all you need to do is to provide us with your content and graphics to suit your needs - then leave the rest to us.
If you're looking for a great website, but know nothing or very little about all this "web stuff", then we're here to help you. We create best-in-class websites through a highly skilled group of web consultants, project managers, developers, designers and testing engineers, leveraging the dynamic skills and experience of our team members to find and generate creative designs and branding solutions that engage targeted audiences, creating interest that will invariably drive them to take action.
Web Design and Branding
Web design expresses your brand online and is a critical element of your business identity. First Digital will work with you to identify the challenges you face in your industry and together we'll come up with a design that is an industry leading solution to fit your business.
We're a global full-service web development and business management firm. As a top rated IT company, we offer scalable web-based services to any size company across all sectors: high tech, retail, services, real estate, finance, medical, and many more.
Our professional web designers are ready to build and deliver creative website designs and branding solutions. We have insight-driven teams who will work hard to understand you and your business so as to deliver a solid web solution that really works.

We take into consideration your marketing goals and develop a comprehensive plan focusing on your target. From web design to internet marketing, we'll put a plan together for you that ensure that your business gets the results that you were looking for.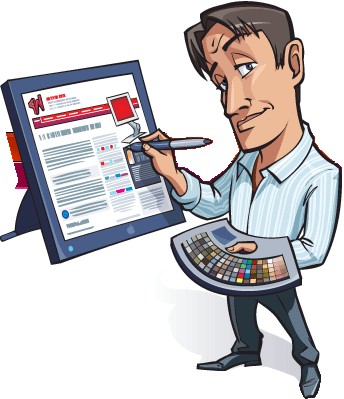 Unleash the Full Power of the Internet
Ten seconds or less - that's how long your website has to engage, attract and persuade potential customers. More than your business card, your company logo or even your actual place of business, in today's world it's your website that is most likely the first place potential customers will come in contact with your business.
That's where First Digital comes in - we'll work with you to make sure that your first online impression wows and keeps them coming back for more. How do we do it? It's simple:
Your expertise about your business + our expertise in web design and development + our library of 35,000 website templates = an attractive and engaging website that your customers will love.
And that's where our Library of 35,000 website templates come in. Having this library makes the whole design process easier, faster and highly cost effective for you and your business. You'll not only know exactly what you're getting, but you'll save a lot of time and money as well.
Our "Results-Driven" Web Business Process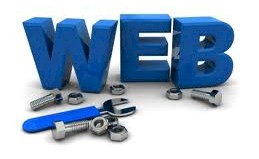 Now, allow me to Introduce you to our simple and highly effective business approach that we have perfected and fine-tuned since 1998. Let our expertise in web design and development reassure you that your website will delivered on time and on budget. We call this business approach: our "Results-Driven" Web Business Process - it's the essence of what our company is built on.
Our "Results-Driven" Web Business Process plays a primary role in our clients' success. The transition from one phase to the next is both seamless and superior. If you familiarize yourself with our process then you'll obtain a clearer image of both the path and goal of your project, bringing it one step closer to its reality
Business Analysis
Our first course of action is to learn everything we can about your business and industry - what makes your business so special, unique and different. We learn your business objectives and see how the Internet can fit into the overall picture of your business objectives and goals. We listen, actually listen to what you want from your online presence. This listening is crucial. It guarantees that we won't give you a cowboy hat if you really wanted a top hat.

Once we are clear on where you want to go, we'll present you with a plan containing milestones and deadlines. We will confer with you every step of the way,so nothing happens without your knowledge and nothing goes forward without your approval. Design, usability, functionality, and technology requirements are all locked down before any pixels are moved.

Creative Design Strategy
At First Digital, we believe that Creativity + Design Strategy = Online Success. That's why, our creative team will diligently work with you to identify core brand characteristics and craft an online image for you that will take your business to the next level.

At this stage, we'll present you with several design options and allow you to weigh in. Please keep in mind, that we'll present you with more than one creative direction. Sometimes our designers and programmers hit the nail on the head the first time out of the chute, but normally we go through various stages of revisions and tweaks. This is normal and to be expected. And once the design is approved, then and only then we'll move into the "web development" stage.

Web Development
Now sit back and relax while our talented and highly experienced team of developers brings your "approved" web design to life. We'll start with the front end development where we convert the design files into HTML, CSS, JS and so forth. Then we'll move on to all the "behind-the-scenes" business functionality and database development tasks. And, once we're done, then your website is ready for the next phase.

Quality Assurance
Does that video play when it's supposed to? Does the e-commerce function work as it should? Does the inventory list correctly? All these and many more issues are tested, retested and either fixed or improved upon as needed. We'll make sure your website works the way it was intended and we're not done until it's all working to your satisfaction.

Online Promotion
Once everything is in place, we'll launch your website. Some companies do a soft launch first to see how the web site works for them, and some strike out with a hard launch and promote the heck out of the site from the beginning. Either way, once it's built we have experience with Internet Marketing and we know how to promote your website in the most effective way for your specific industry.

At First Digital, we believe that your website is not truly done until we get people to your website - and through our full range of internet marketing programs: SEO, social marketing, SEM/PPC, email marketing and so on - we'll help you get online traffic so that your website generates sales or leads for your business - then your website is done and it's ready for the next stage: ongoing support and maintenance.

Web Maintenance
We not only have several internet marketing plans that will keep your online content fresh and dynamic so that search engines will keep on sending you traffic. But, we also have technical support professionals will help you with web hosting and ongoing support and maintenance.


Let our team of creative web designers, developers and support professionals take your web presence to the next level. We'll make your website attractive, engaging and easy for you to manage. From web design and branding to web and desktop applications, First Digital has delivered comprehensive solutions with measurable results since 1998.