iPhone Application Development

When we think of any latest Smartphone, the Apple iPhone is definitely going to pop up first in our minds. Apple iPhone has been rocking the world with its super cool graphical user interface and the best usability. Along with it, it also supports amazing applications which are available in the App Store either for free or a paid version.
Apple has evolved itself as a king in the iPhone app development arena by launching its IOS3 SDK and upgrading to the latest multifunctional, multitasking featured IOS4 SDK. So have we evolved ourselves in the iPhone application development technology. With the help of Apple SDK's our iPhone app developers have produced great applications for many Fortune 500 companies and small businesses throughout the globe.
Reaching the Masses
Because of its high market penetration, and great infrastructure of the application development field, many businesses have awakened and have planned to build up their applications as well so that they can easily reach the masses and market themselves in the latest way.

Our iPhone app development team has a lot of expertise in building many mobile applications which have successfully passed through the apple standards and are readily available to view in the App Store.

Our super talented iPhone app developers can help you build custom iPhone applications design and development for the latest generation of phones including iPhone 4 and 4G. Our expertise in iPhone app development makes us well versed today within the iPhone Framework.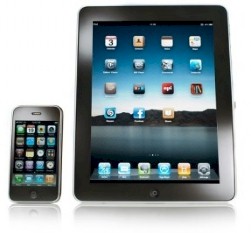 The iPad was successively launched by apple which made them the pioneers in delivering the best graphical user interfaces to experience the web, email, photos and multimedia. Apple iPad is also known for the business centric features it provides which helps a lot in demonstrating business presentations, products and ideas.

iPhone app development and iPad app development has been a real buzz and many of our customers are demanding it from us, thus enriching our experience day by day.

If you plan to expand your business by creating new revenue streams of income by reaching to multiple mobiles users at one time, you have the right development partner with you.
Our iPhone App Development Expertise
First Digital works in accordance to the rules and guidelines as set forth by Apple. We carry out a Apple recommended feasibility study, planning the whole solution with our team of iPhone/iPad experts. In addition, we also use the Apple guidelines to do the required UI & Prototype Design and Development along with the necessary testing. Then we'll work with you to put your application on iTunes.
Here's a listing of some of our services:
On-Device Portal
Themes, Icon & Interface Design
Native Website Applications
Client Messaging
Travel, Navigation, Weather Forecasting Apps
M-Commerce Functionality
Business & Sales Applications


Innovative thinking and in-depth technological knowledge is important for the application development process. You need highly-skilled and experienced iPhone/iPad app developers who can find a set of feasible solutions towards your ideas or business needs.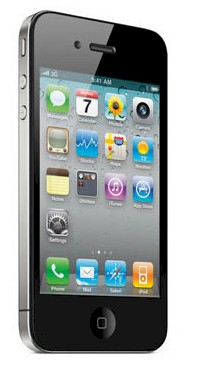 UI Design & Prototype
User Interface(UI) Design and Prototype development are very important for delivering scalable applications. First Digital offers you professional services for iPhone UI designs and icons. Our iPhone app development team follows a UI and Prototype development process based upon your idea and concept of the application that you need. We'll provide you with customized themes for your application according to your needs and requirements.

We Follow the iPhone SDK Best Practices
iPhone/iPad app developers at First Digital have complete knowledge of iPhone SDK guidelines and principles. We follow the best practices guidelines for iPhone/iPad app development.

We have a right mix of skill, experience and technical know-how for iPhone/iPad application development. Our vastly experienced and talented iPhone/iPad application developers is capable of delivering iPhone/iPad business apps as per your requirements. We can develop interactive business apps that are useful in day-to-day business activities.

We possess considerable experience in iPhone/iPad development. Our iPhone/iPad games are highly interactive as they possess excellent graphics and sound features.